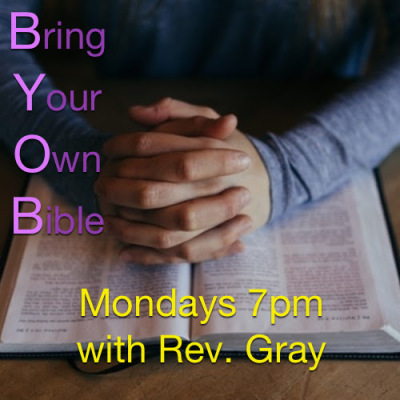 Bring your own Bible on Mondays at 7pm and meet new and old friends. Bible study is located in The Christian Education Wing of the Church, 347 Thompson Road.

2020 Holy Land Pilgrimage Info Session: On Wednesday, February 27th, 2019 at 7pm, you are invited to join me on this Holy Land pilgrimage that will expand our knowledge of the Bible and this sacred land. A journey following in the footsteps of Jesus will change the way you read the Bible, and you will learn why scholars refer to it as the "Fifth Gospel". Please consider this as my personal invitation to be a part of this adventure in faith and join me in experiencing a once in a lifetime journey as we walk where Jesus walked! Save the date and bring a friend!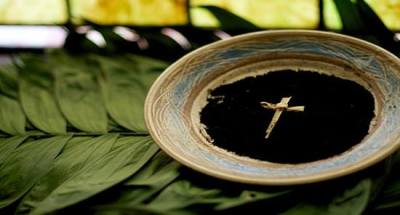 Ash Wednesday: Come worship with us March 6, 2019 at 7pm as we mark the beginning of Lent, the season of preparation leading us to Easter. Ash Wednesday emphasizes a dual encounter: we confront our own mortality and confess our sin before God within the community of faith. The form and content of the service focus on the dual themes of sin and death in the light of God's redeeming love in Jesus Christ. The use of ashes as a sign of mortality and repentance has a long history in Jewish and Christian worship, and the Imposition of Ashes can be a powerful nonverbal and experiential way of participating in the call to repentance and reconciliation. This practice is the historic focus of Ash Wednesday observance and gave the day its name.


Blessing of Saint Patrick's Day Food Baskets: Come celebrate Saint Patrick's Day with us on Sunday March 17, 2019!! Thompson Congregational, United Church of Christ is continuing our partnership with TEEG by donating 150 baskets each filled with soup, cereal, a vegetable, protein, pasta, and sauce. I am sure that you are aware that the season around Thanksgiving and Christmas is known as the season of giving, which of course is wonderful! However, the problem is that for most food banks and social service agencies they have run out of food the food they had received by the time we get to Feb-March. Come to worship with us 9am at Marianapolis Preparatory School (26 Chase Rd, Thompson, CT 06277).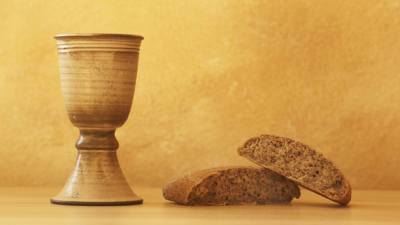 Maundy Thursday: On April 18th at 7pm, we gather together to remember the last moments of the life of Christ as He journeyed through this Holy Week. Join us as we come together around the table to celebrate the Last Supper. You are invited to be a part of this service and receive a new commandment to love one another. (Luke 22:7-20)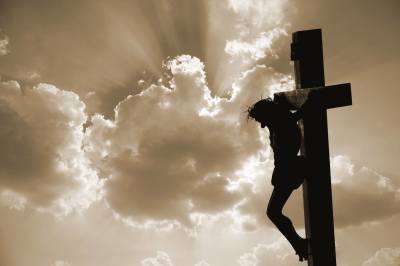 Good Friday: Join us on Friday April 19, 2019 at 7pm as we remember the crucifixion, death, and burial of Jesus as we place this central act of the Christian faith in the context of God's work of creation, redemption, and salvation.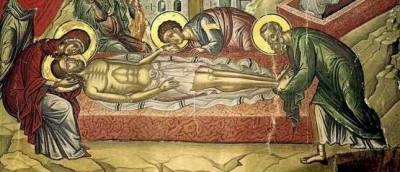 Holy Saturday Meditation: Join us at 12pm (noon) on Saturday April 20, 2019 as we wait in silence and reflect on the meaning of this day as Jesus lies dead in the tomb waiting for the glory of Easter.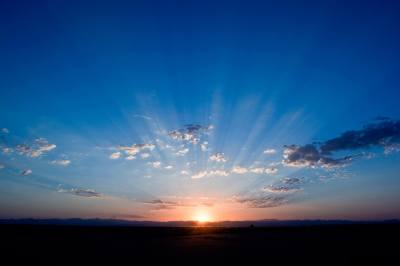 Easter Sunrise Service: Join us as we gather together at the West Thompson Cemetery in praise and rejoicing at the resurrection of Christ. The West Thompson Cemetery is the original cemetery of Thompson Congregational, United Church of Christ. Meeting in the cemetery on Easter morning is a Protestant Church tradition dating back to 1732, which connects us both to the past saints of our church and the celebration of Jesus' triumph over death. The service will begin at 5:45am on April 21st.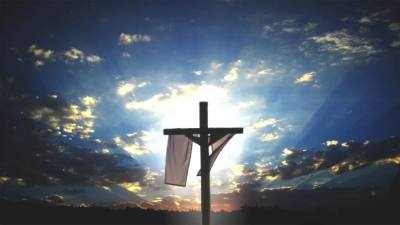 Thompson's Easter Traditional Worship: Come worship with us on Easter morning as we celebrate the Resurrection of Jesus. We meet at 9am in the chapel of the campus of Marianapolis Prep School (26 Chase Road, Thompson, CT 06277). No matter who you are or where you are on life's journey, you are welcome here!!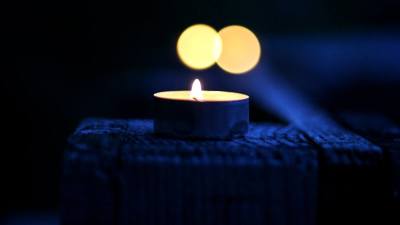 Anti-Bullying Vigil: As we continue our work to end bullying in our community, come out to TEEG (15 Thatcher Rd) on May 15th at 7pm to mourn the hurtful words and actions that have taken place, and to pray for God's guidance for our community as we seek to make Thompson a loving community for everyone. As always no matter who you are or where you are on life's journey, you are welcome at Thompson Congregational, United Church of Christ!!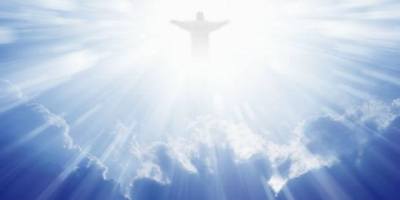 Ascension Sunday on The Common: Come and join us outside on the common on June 2nd at 9am for a worship service celebrating Christ's ascension (Luke 24:44-53). We will provide chairs and refreshments afterward. You just come and enjoy worshiping with us. As always, no matter who you are or where you are on life's journey, you are welcome at Thompson Congregational, United Church of Christ!!

Each year we celebrate the day of Pentecost (Acts 2:1) as the birthday of the Church. What better way for us to celebrate our birthday than to help others celebrate theirs?!?
Bring a gift bag filled with: cake mix, canned frosting, candles, balloons, and a birthday sign. All of these items can be purchased at 
Dollartree
for just over $6. Please bring your bags to worship any Sunday morning or to the church anytime the office is open. We will bless them at our Pentecost worship service on June 9th. They will then be distributed by TEEG.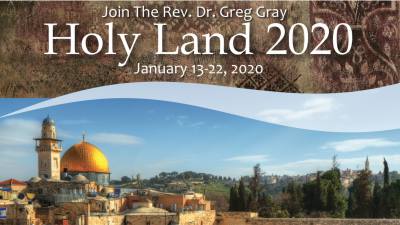 Holy Land Pilgrimage 2020: We invite you to join me on this Holy Land program that will expand our knowledge of the Bible and this sacred land. A journey following in the footsteps of Jesus will change the way you read the Bible, and you will learn why scholars refer to it as the "Fifth Gospel". Please consider this brochure my personal invitation to be a part of this adventure in faith and join me in experiencing a once in a lifetime journey as we walk where Jesus walked! The trip will be January 13-22, 2020. Save the date and bring a friend!
For more information, email Greg@ThompsonUCC.org